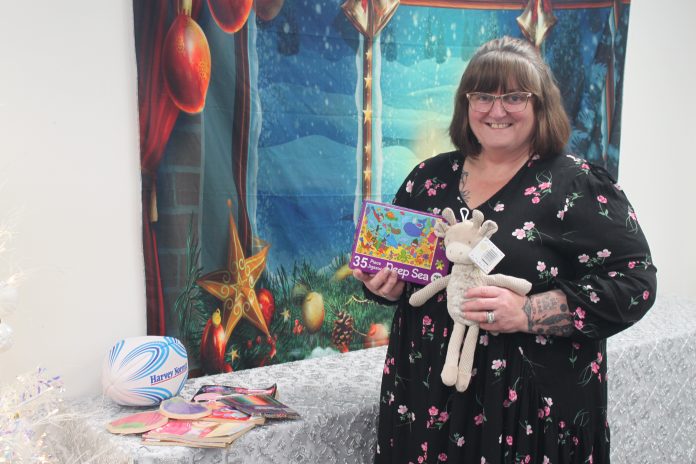 The spirit of Christmas is being shared in Waimate.
The Waimate Christmas Child initiative is happening again, ensuring no child misses out on waking up to presents on Christmas morning.
Community Link operations manager Jakki Guilford said she had noticed a greater than usual demand from families for basic necessities such as paying bills and buying food, without the added pressure of Christmas.
''We have a cost-of-living crisis and all it takes is for one extra expense to come in and it can be a tipping point,'' she said.
While Christmas could be one of the highlights of the year, it could put extra strain on families already struggling to make ends meet, she said.
It is the seventh year of the initiative led by Mayoress Lyn Stringer.
Ms Stringer said every year she was ''blown away'' by the response.
''The capacity of this community to give is just phenomenal.
''We have parents coming into council's foyer with their children to donate gifts, and it is a really valuable lesson. Christmas is about giving as well as getting.
''Ours is a district that cares, and it shows the very best of who we are.''
Last year, 76 packages of presents were distributed.
''It is incredibly humbling to deliver the parcels and see the emotion on the faces of the parents and caregivers.''
The initiative takes referrals from a wide range of social services, and all the gifts are given to families within the Waimate district.
Gifts need to be brand new, unwrapped and dropped off at the Waimate District Council reception by noon on December 10.