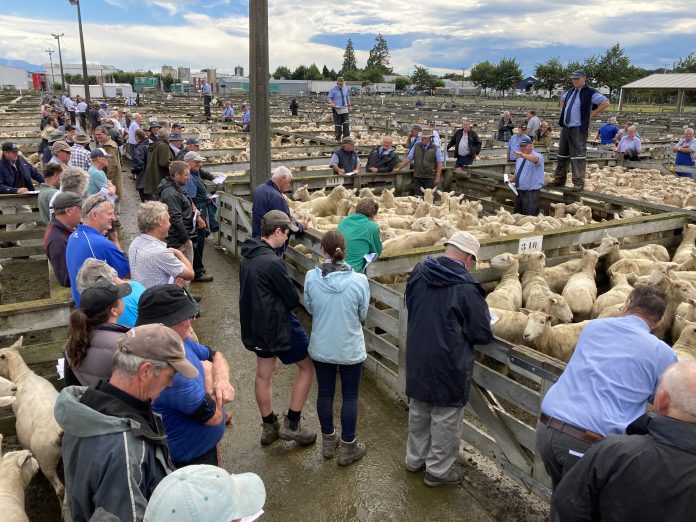 NEW TO TIMARU With Michael Riach
About 19km north but still in the shadow of Timaru is a town in desperate need of a Rooney.
The original inhabitants called the place Te Umu-kaha, which means something — but the colonists could only manage Temuka, which means nothing.
There's a working-class decency about Temuka, though the place seems to be looking for a purpose while clinging to a past, illustrated by the Sherpa shop which perpetuates the misbegotten belief that Sherpas still need handouts from New Zealand.
Heading north, State Highway 1 gives you the option to bypass as it swings round the backside of the town, exposing the rump of King St while separating Temuka from its advertised attraction, the saleyards.
On a corner before the yards is an old brick building, locally known as Mendelson's Barn, which contains the remnant of the once great Temuka Pottery. In its heyday Temuka was a porcelain powerhouse, the Stoke-on-Trent of the southern hemisphere.
While it never reached the heights of Royal Stafford, its Kakahu clay from a hole near Geraldine was better than the mud used by that Auckland pretender, Crown Lynn.
It also had the distinction of producing New Zealand's most popular domestic ware, including teacups for New Zealand Railways.
The 1970s marked the zenith for the pottery and probably Temuka with the production of the world-famous-in-New Zealand range of Riverstone stoneware with its distinctive matt brown glaze.
Sadly, it was all downhill from then. New Zealand Railways went down the gurgler, the market for teacups dried up and Temuka pottery eventually followed suit in Temuka.
The name continues to trade out of Palmerston North but it's imposter syndrome in clay akin to growing kiwifruit in Argentina or referring to Speight's as a southern brew when it's made in Auckland.
If an alternative reality is your thing, if you hanker for cafes which have disappeared from other parts of New Zealand, if you want to visit a proper shop — a butcher, baker and used stuff seller — if you want to buy a painting of rose by Betty or a boat by Bob, if you want a clean public toilet that some Jayden hasn't scribbled his inner contemplations on the walls — forget the bypass, take a Valium and head into King St.
For a free vaccination against big cities, visit the delightful women in the Salvation Army shop, buy an original from a real artist at the Artists Guild when it next pops up and have a sandwich and flat white at the Monarch. And if you missed the '70s and your chance to buy a Temuka pot, just pretend it's not made in the Manawatū, call into the brick barn where there's also a decent cafe which does wonders with Vietnamese noodles.
Heading north, as Temuka peters out through an avenue of brick and wooden bungalows, a highlight is a house on King St with the largest garden ornaments in New Zealand, a green tractor and plough. Eventually the houses run out and Temuka melts into paddocks, leaving a feeling that you have just visited a decent place — a slice of a different New Zealand.