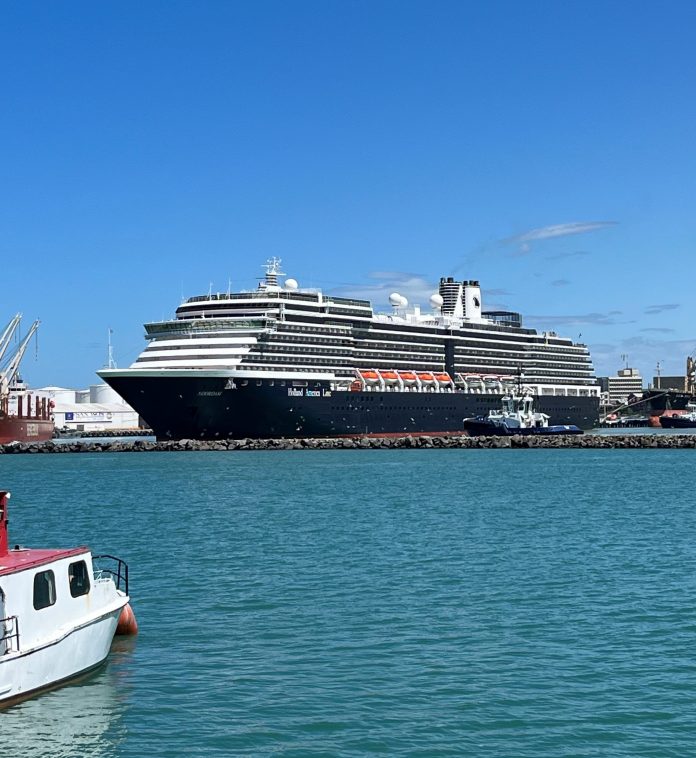 Opinion:
Last year was a record year for cruise visits in Timaru, and now we've just had confirmation of six more ships coming to our port this summer, bringing the tally to 18, the largest number ever for the district.
While it's exciting news, it will be busy and it means there's a lot to organise for the visitors to ensure they have an enjoyable and memorable visit to Timaru, while also ensuring the local community remains enthusiastic about seeing the ships coming to town.
Initially, our schedule had 12 ships calling, but as of last week, we have added Norwegian Spirit to the list, which carries up to 2000 passengers and is calling on January 8 and 24, February 25 and March 12 and 20.
On March 18, Resilient Lady will visit, carrying up to 2200 passengers.
The full schedule, including arrival and departure times, and the capacity of the ships can be found on vttourism.co. nz/visit/cruise
Following the 2022-23 season, Venture Timaru commissioned a report by Infometrics to gauge the economic benefit for the district.
We also surveyed the local community and tourism operators to assess feelings about cruise visitors.
The surveys came back overwhelmingly positive about cruise visits, with most keen to see more ships coming.
In terms of the economic benefit, it was estimated cruise visits to Timaru generated about $2.8 million in the local economy last season.
Based on these figures with 77% occupancy, that figure could grow to up to $6.6 million this season.
Venture Timaru held a public meeting in Timaru in recent weeks for the local community to learn about the cruise visits and have the chance to ask questions, and a second public meeting will be held at Mundell's Complex in Geraldine on November 8 at 5.30pm. All are welcome.
We're working hard to keep tourism operators, CBD businesses and the community informed about the visits, and ensuring we share information about the range of activities and attractions for the visitors.
Reports show many passengers return as independent travellers to destinations they have visited on cruises — some even might choose to permanently move here — so it's a great opportunity for us to impress.
Last season, the response from passengers was incredibly positive and we look forward to welcoming more passengers this season.
Brews festival takes over the bay
It'll be all go at Caroline Bay on Saturday (November 4) for the second Brews on the Bay event.
The one-day festival is a celebration of beers and ciders, and will feature music, food vendors and more.
Venture Timaru has supported the event's establishment through the Regional Events Fund, and is hoping it will become a regular feature on our calendar.
We're encouraging locals to get behind it and buy tickets, to make sure it's back in the future.
Tickets can be bought at the gate.
BOTB starts at 11am, running until 6pm.
Bands include Automatic 80s, Brad Staley and One Waka.
Di Hay is operations and destination manager for Venture Timaru.