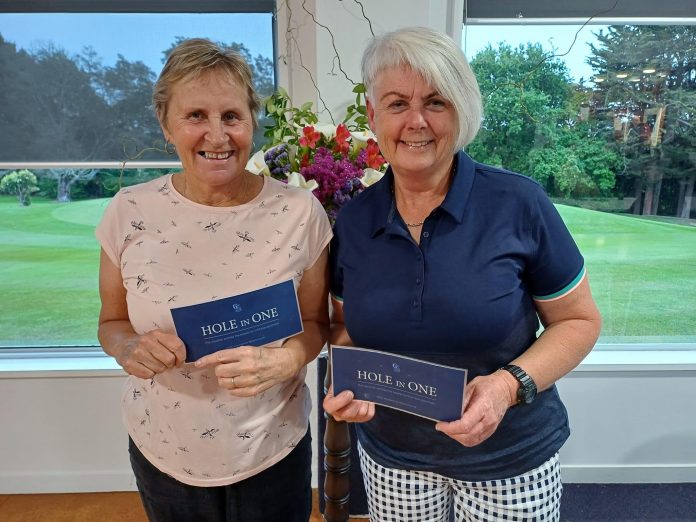 Lightning struck twice at the Gleniti golf course last week and it was not because of Saturday's storm.
Playing in the twilight competition, golfers Jenny Austin and Jan Gibbs both played a perfect hole two, both sinking hole-in-ones.
Hole two at the Gleniti golf course is a par three hole with a distance of 111m.
Gibbs and Austin both opted to use a six iron when achieving the perfect stroke.
The two Gleniti golfers were playing two groups apart, making the feat even more unbelievable.
They each received a $120 voucher to spend at the bar afterwards and drinks were definitely on them.