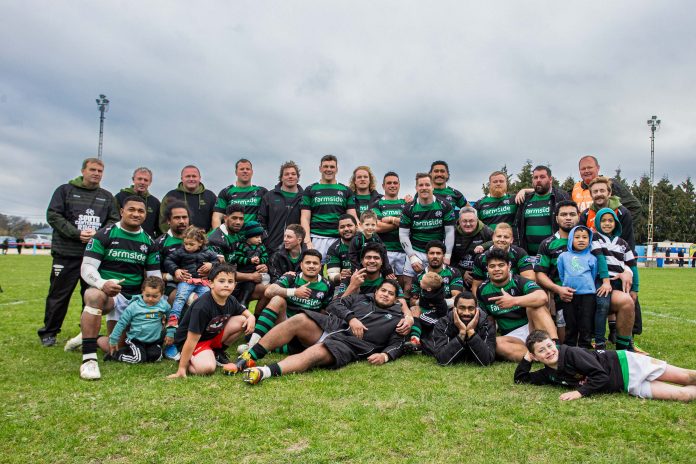 South Canterbury is chasing a three-peat in the Heartland Championship when the season kicks off against Horowhenua-Kapiti in Waimate on Saturday.
Coach Nigel Walsh has been able to name the majority of the last season's championship-winning team as the ''Green & Blacks'' start favourites to retain their Meads Cup crown.
Celtic halfback Willie Wright and Waimate prop Tokomaata Fakatava have been named as co-captains after the retirement of centurion Nick Strachan and with Cam Russell no longer living in the province.
Four sides — Temuka, Celtic, Waimate and Harlequins — dominate the 32-man squad, while Mackenzie, Old Boys and Geraldine do not have a representative.
The only loan player named at this stage is Kaiapoi midfielder Zach McKay while first five Sam Briggs has qualified as local by playing for Celtic, and will also be eligible for the New Zealand Heartland side.
Briggs however may not be guaranteed the 10 jersey after a standout Hamersely Cup final from in-form Magpies first five Fa'alele Iosua.
The depth South Canterbury coach Nigel Walsh has to pick from is reflected in the fact only five of the 23 who played in last year's Meads Cup final are missing from the 2023 squad, which is a remarkable feat in the churn of Heartland provincial rugby.
Only three players in the squad will be new to Heartland rugby; loose forward Finlay Joyce, wing Peala Matakaiongo and prop Apitoni Toia.
Walsh said there was exceptional depth in the squad and a number of players who could yet return from injury, including lock Henry Bryce, hooker Junior Fa'avae and Vaka Taelega.
With Fraser Park still not available due to redevelopment, South Canterbury are again spreading the games around the district with Manchester Park first up, where South Canterbury will try to extend their 22-game unbeaten streak in the Heartland Championship.
Geraldine will host Buller on August 26 while West Coast will head to Strathconan Park in Fairlie in September.
The game against North Otago is in Oamaru on September 2.
The 2023 draw means South Canterbury do not play East Coast, Poverty Bay or last year's Meads Cup beaten finalists Whanganui in pool play.